Posted on 2nd Feb 2022 @ 12:45 PM
Ah yes, Valentine's Day it's the day of all things hearts and flowers and chocolates.
It need not cause panic or anxiety. All it takes is a little planning to make it perfect.
Here are 6 tips from your local Jamaica Florist
1. Love, what type and stage of love are shared between you and your Valentine? Have you just met online or had one date? Or are you celebrating 10 years of wedding bliss? Select a gift that sends the message you intend. Do you want to communicate passion? Or endearment and affection? Work with your local florist and let the team help you share that message. You can do a cute mini gift of candy and sweet treats or a red hot bouquet of ravishing roses.
2. Overseas or right next door, there are many ways to send your love from near or far. With the reality of the pandemic, it is sometimes difficult to be physically present with your Valentine. Quarantine restrictions and adverse weather are some hurdles many couples face across the diaspora. But have no fear, seasoned Jamaican florists and gift stores will help you pull off the perfect surprise. Shop securely online in a few clicks and share hearts across the miles. Shop with confidence, read reviews where possible and see what other customers have had to say.
3. Valentines can be memorable without busting the budget. You can get small flowers as the finishing touch on a DIY picnic. Talk to a trusted expert and share your vision and budget. Variety is the spice of life, mix it up! Does he or she love gummy bears? Or is the person a loyal KC, JC or Calabar supporter? How about a mini basket adding their faves? Did you know that there is a variety of novelty rose colours? Purple, Gold, Silver and rainbow, yes rainbow. How about a personalized gift box instead of a basket? The sky is the limit.
4. Early Birds get the best deals. Ordering at least a week in advance allows flexibility for customizations. Do you want to add a personalized touch or a photo gift of you and your loved one? Do you want to take advantage of specials, combos, bundles and deals? Call at least by the 7th of February and ask your local gift store and florist about money-saving coupons and freebies. Most tend to offer incentives for early ordering and try to ensure priority delivery. This is especially important for islandwide delivery.
5. Remember your card message! Your Valentine will of course love their special gift, but you wanna ensure you get the credit. So add a unique message that lets them know you are thinking of them. Let it reflect your personality and your relationship. A good ballpark is around 150 characters. The perfect length for your gift tag. Have a lot to say? We would recommend getting a standard greeting card. Stuck and not quite sure what to say? Talk to the experts, with over 13 years of experience your florist is equipped to help you put the Best Expressions to paper. (Jamaican style of course!)
6. Save cash and enjoy better selections when you order early. It is best to get your order in or start looking for your gift at least a week before. This will limit the possibility of the florist having to use substitutions as stock sells out. Avoiding the rush allows room for better more streamlined delivery of your package. Do you want something customized or personalized? Order early. Looking for early bird discounts. You guessed it. Order early
Save 10% off when you order by February 8th with Best Expressions Jamaica
Plush Teddy Bears, Rose Arrangements, Spa Baskets, Wine and Gourmet Gifts, Balloons, Chocolates and More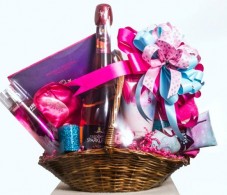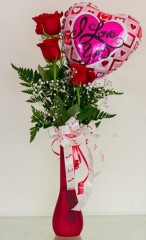 Happy Valentine's Day!
Get Social with us at: @bestexpressionsja